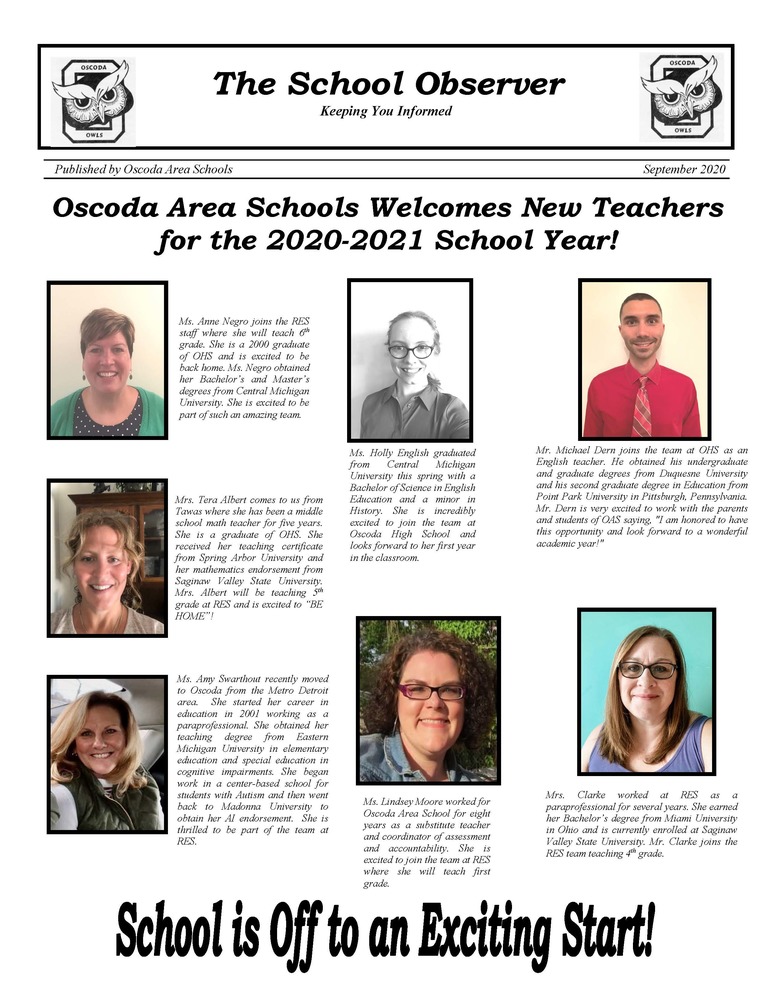 The Fall 2020 Observer is Here!
Michael Barnhart
Wednesday, September 16, 2020
What a great start to the 2020-2021 school year thus far! At the start of each school year Oscoda Area Schools releases The Observer, an informational publication which provides important information for the school year. Check out all the information for the 2020-2021 school year HERE!