The Distinguished Alumni Committee is seeking nominations for the 2022-2023 Distinguished Alumni Award. Nominations are due to
allisont@oscodaschools.org
by February 1st.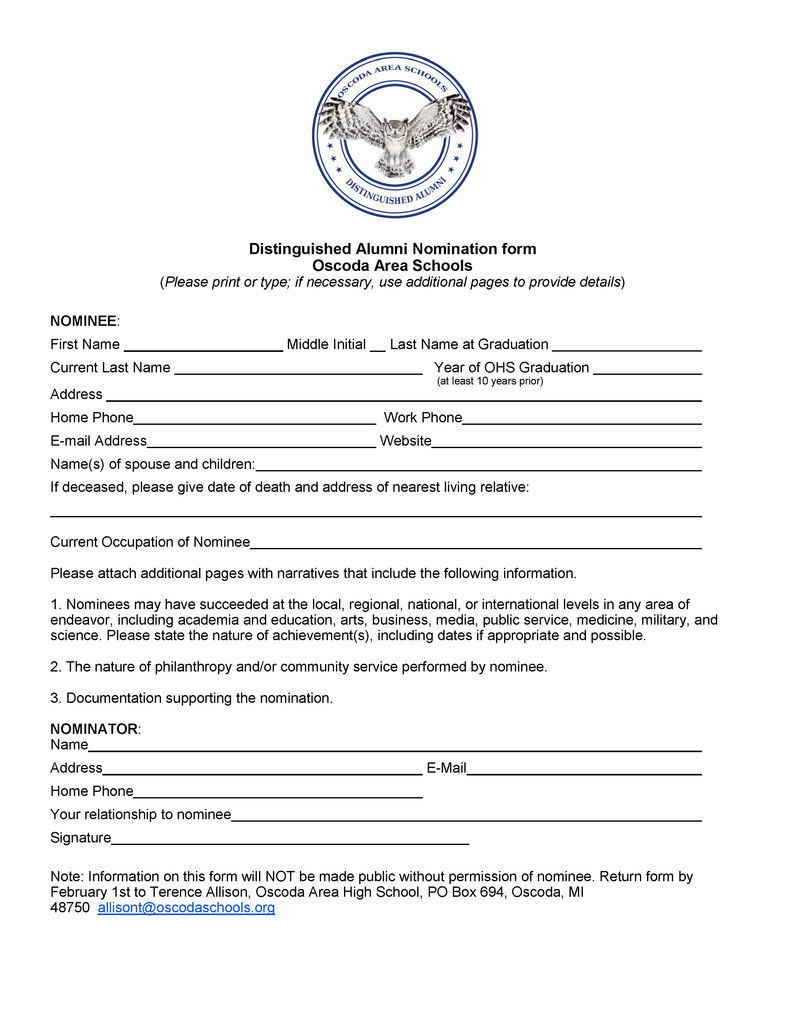 Richardson Elementary Holiday Program (for Kindergarten - 6th grade) will be held on Wednesday, December 14, 2022 in the Oscoda High School Gymnasium. Please see the flyer for additional details.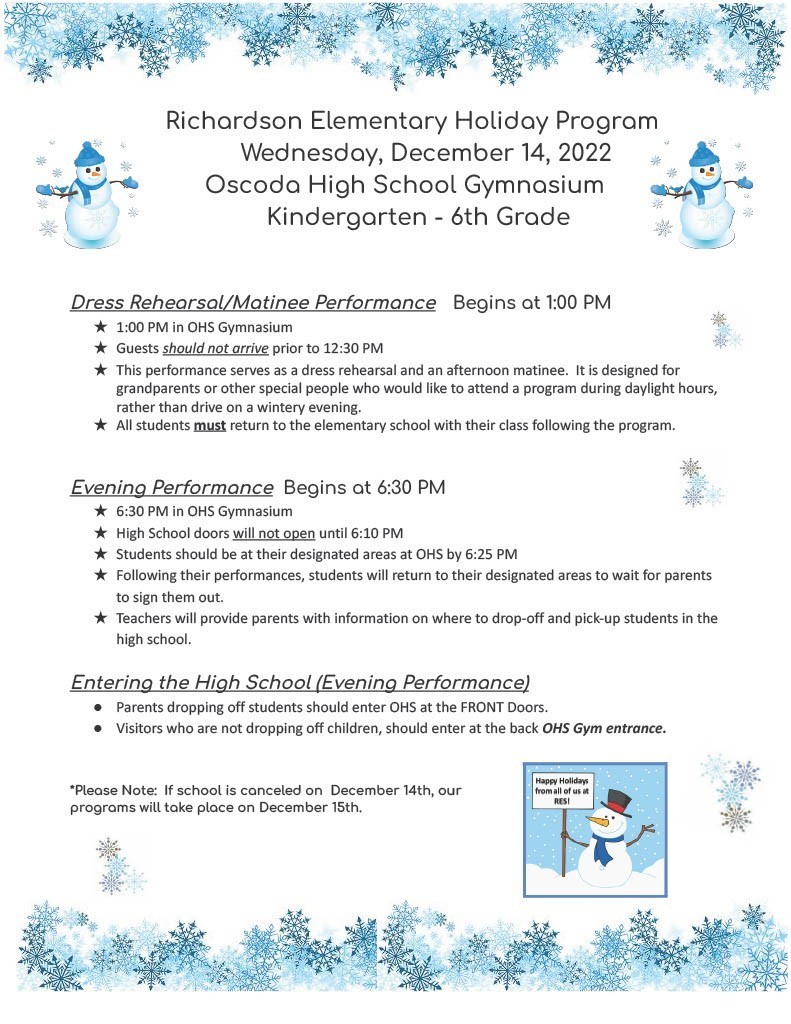 RES K-6 Family Science Night Monday, November 14th 6:00-7:30PM at Richardson Elementary!

We would like to extend a heartfelt thank you to Oscoda Rotary for their recent $1,000 donation to the high school robotics team.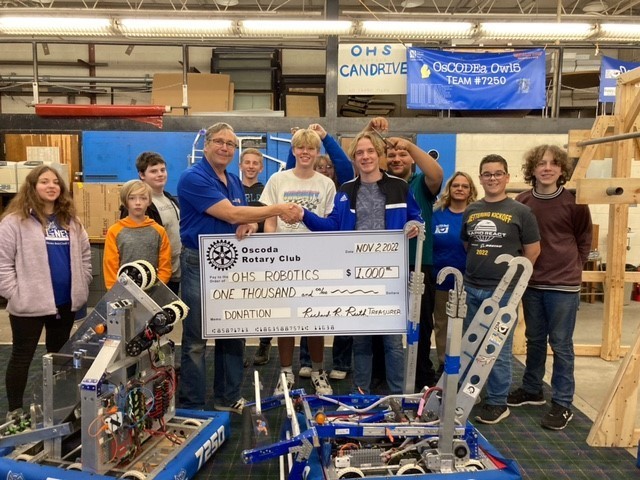 Oscoda Area Schools will be hosting a youth basketball clinic for students in grades K-2 beginning November 12th, 2022. Check out the attached flyer for all the details.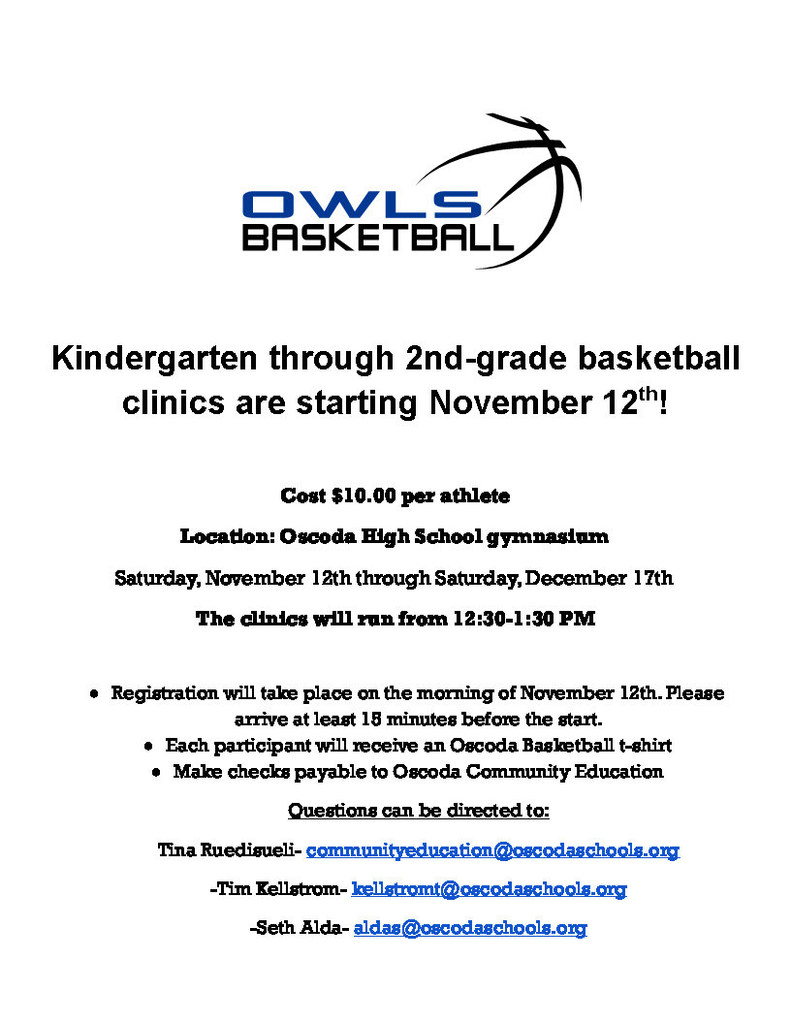 Iosco County received a Materials Management County Engagement Grant (MMCE) to engage leaders in our county on some ways to improve recycling programs and services to benefit residents, businesses, and our local and state economy. This effort has included collaborating with neighboring counties in the Northeast Michigan Council of Government (NEMCOG) region benefit from regional solutions. An important stage of this engagement is capturing input from community leadership and residents understand the current participation in recycling activities and the future needs of the community. Participation in the survey is voluntary and no personally identifying information will be asked. The survey should take no more than 7 minutes to complete. You may share this link with others in your community and encourage their participation. The link and the QR Code can be included in an email or newsletter for expanded outreach. Here is the survey link:
https://resourcerecycling.co1.qualtrics.com/jfe/form/SV_6AtJRMik6YJIq1w
and QR code is attached. The link can't be tracked and can't be used to identify respondents (we'll rely on the demographics questions for that info). Please complete the survey by the due date of November 18. Thank you for your participation!

Oscoda Area Schools Food Service Department is excited to announce the launch of "share table." Check out all the information in the attached images.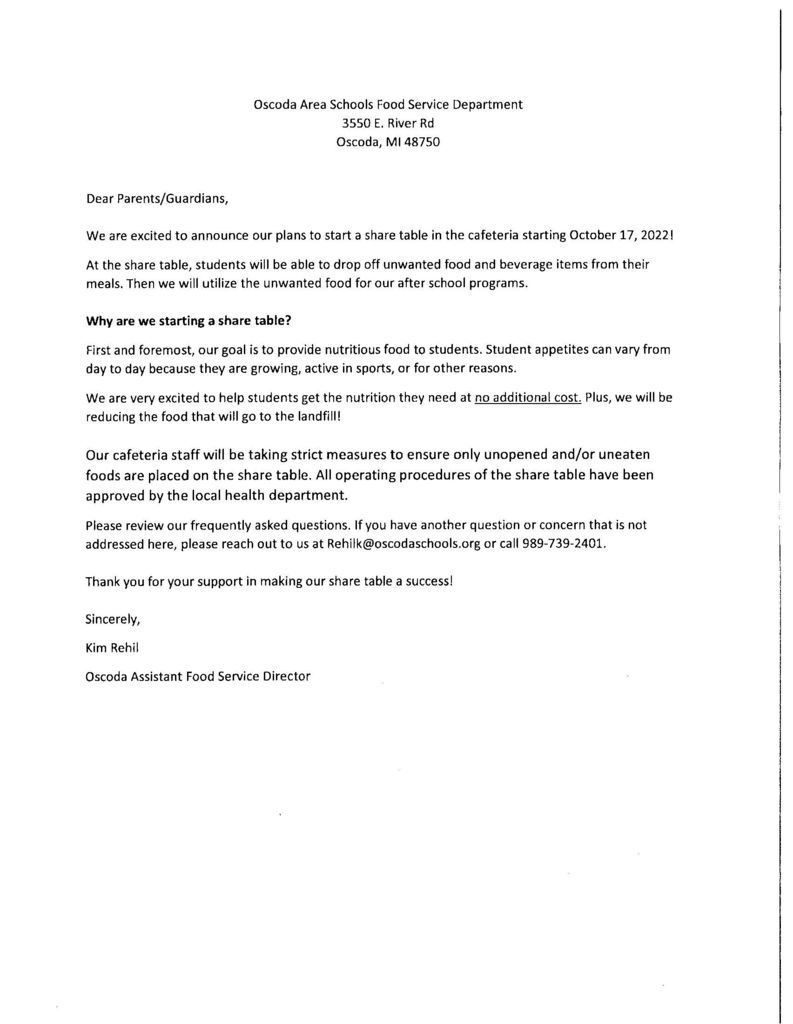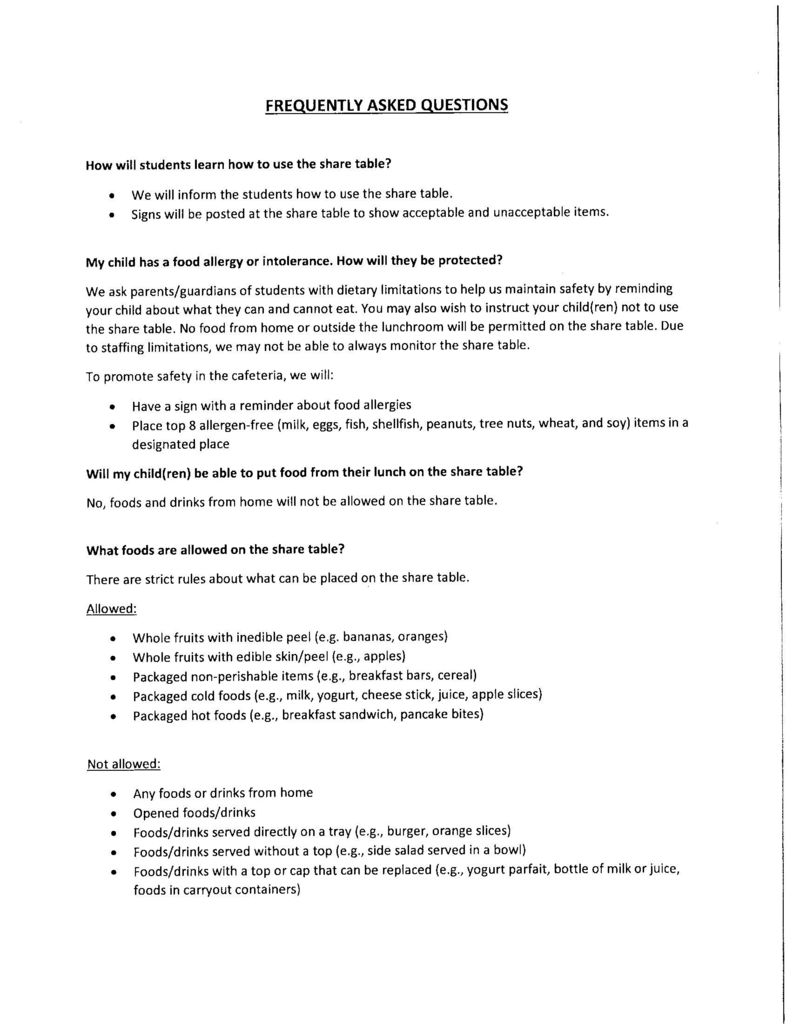 The Iosco County Community Foundation is seeking nominations for their annual Citizen of the Year Award. Check out the details on the attached applications if you are interested in nominating someone you know who donates their time and other resources to better the community!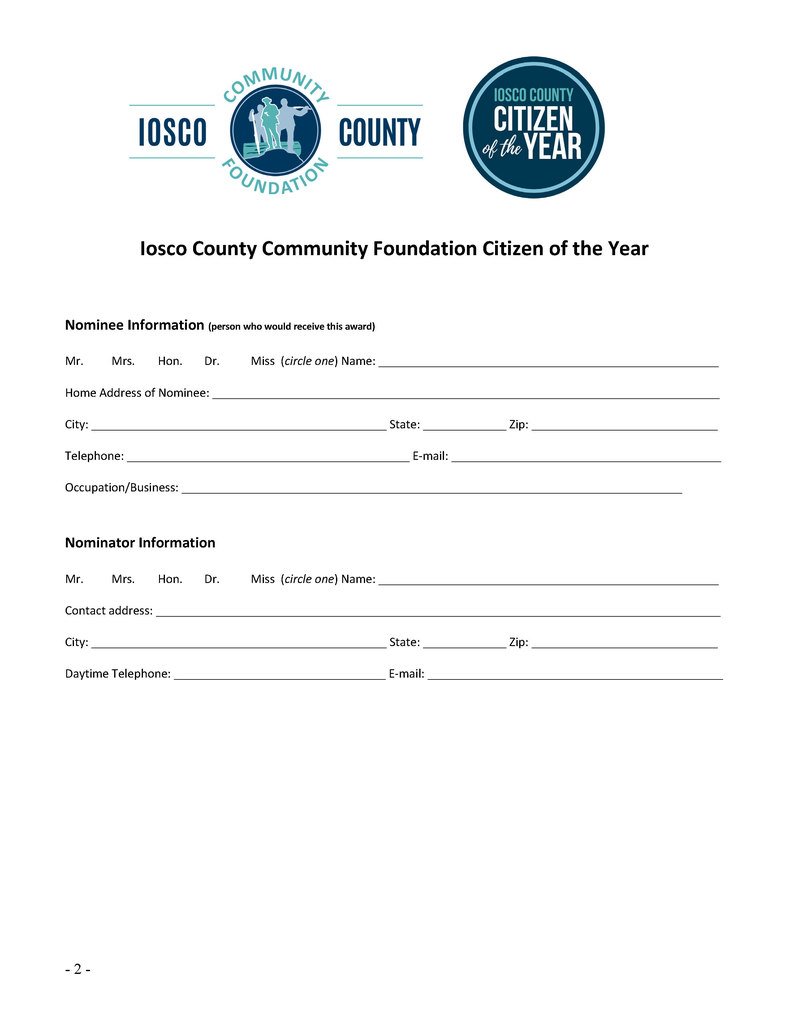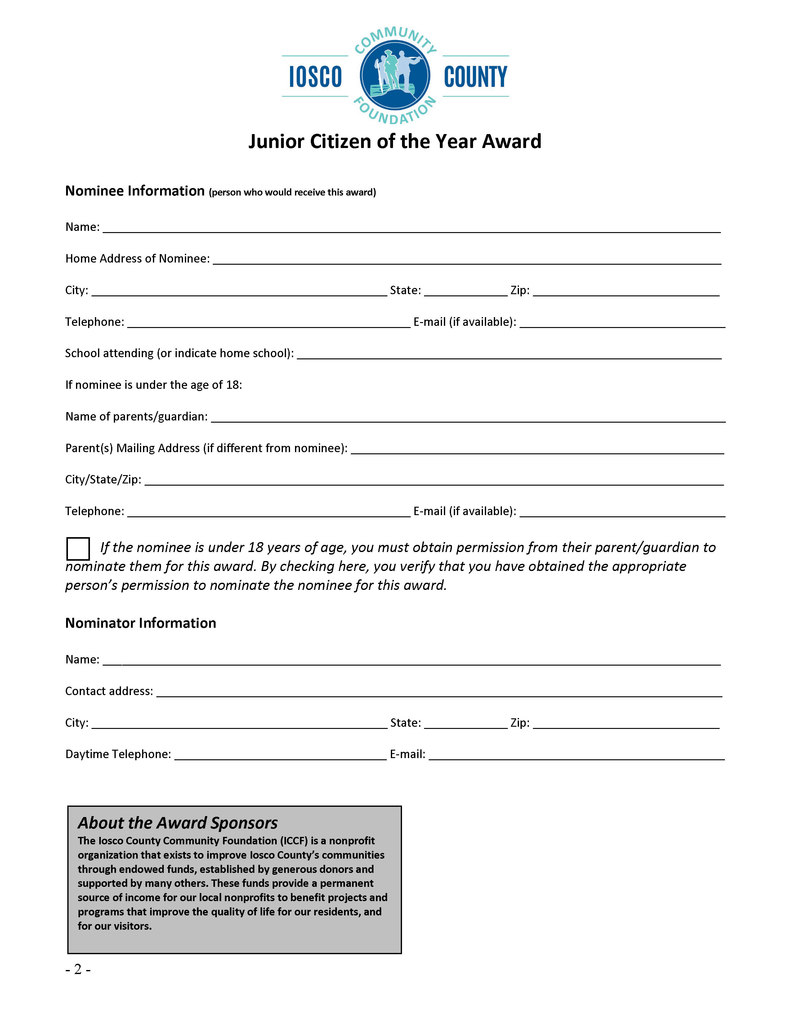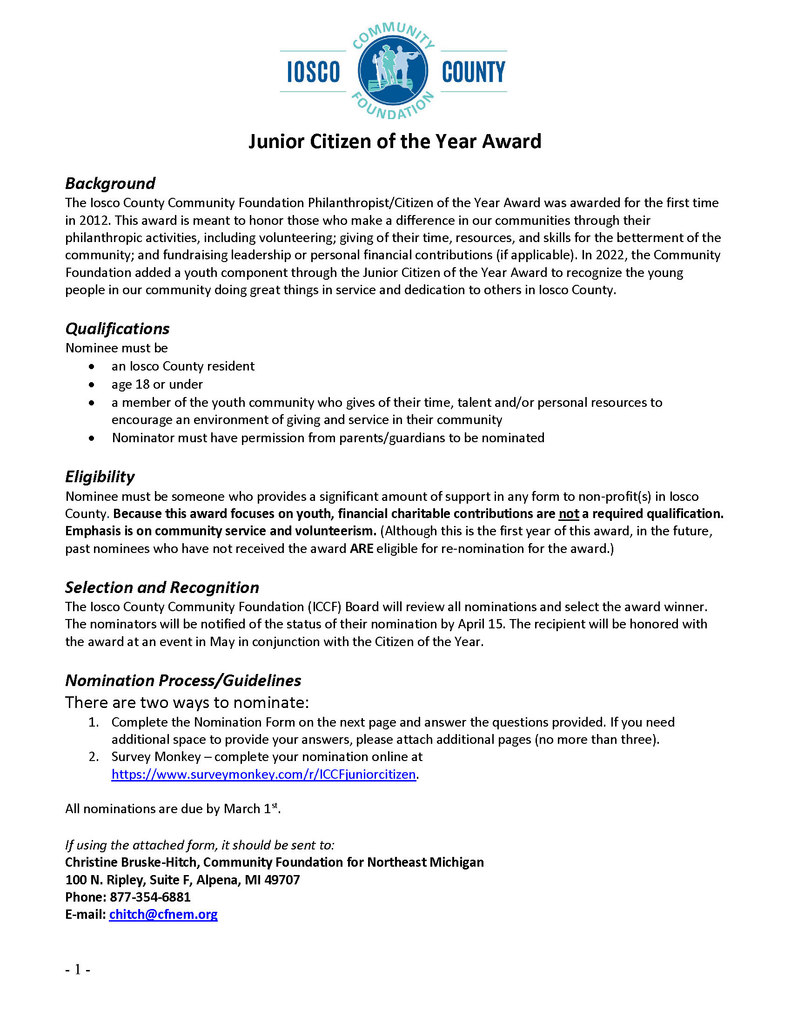 Students in Ms. Goodman's third grade classrooms learned about procedural writing. Students planted grass seed "hair" and used knowledge from science class about planting seeds to watch the grass "hair" grow! Students then explained the growing seeds in a procedural writing sample.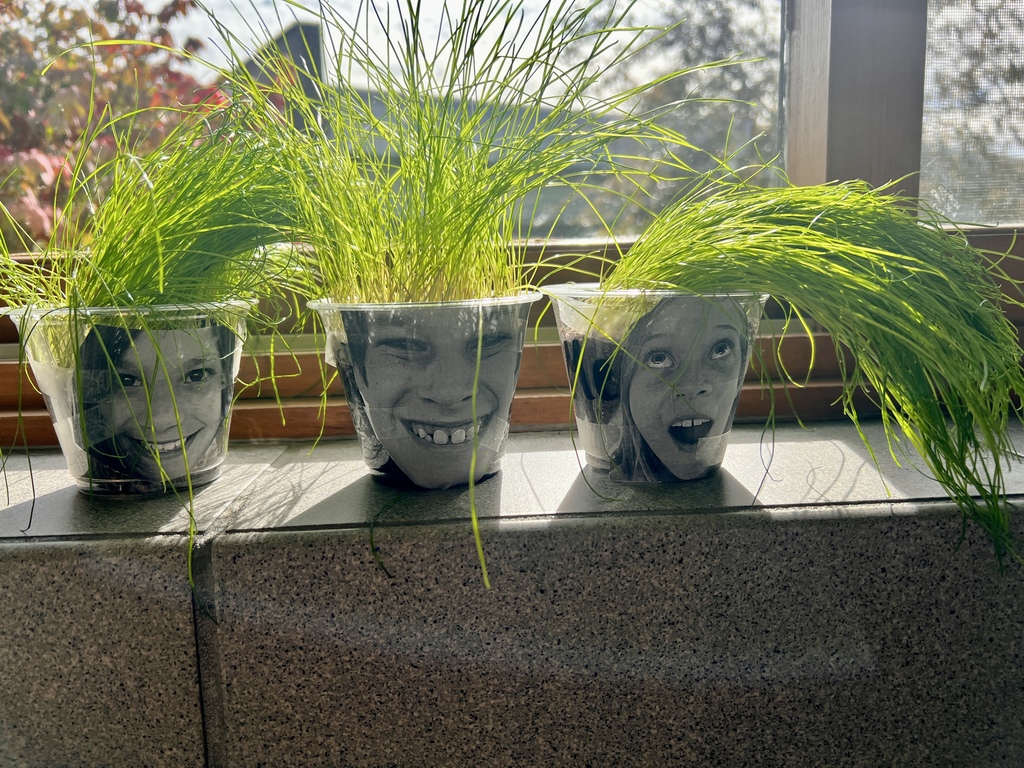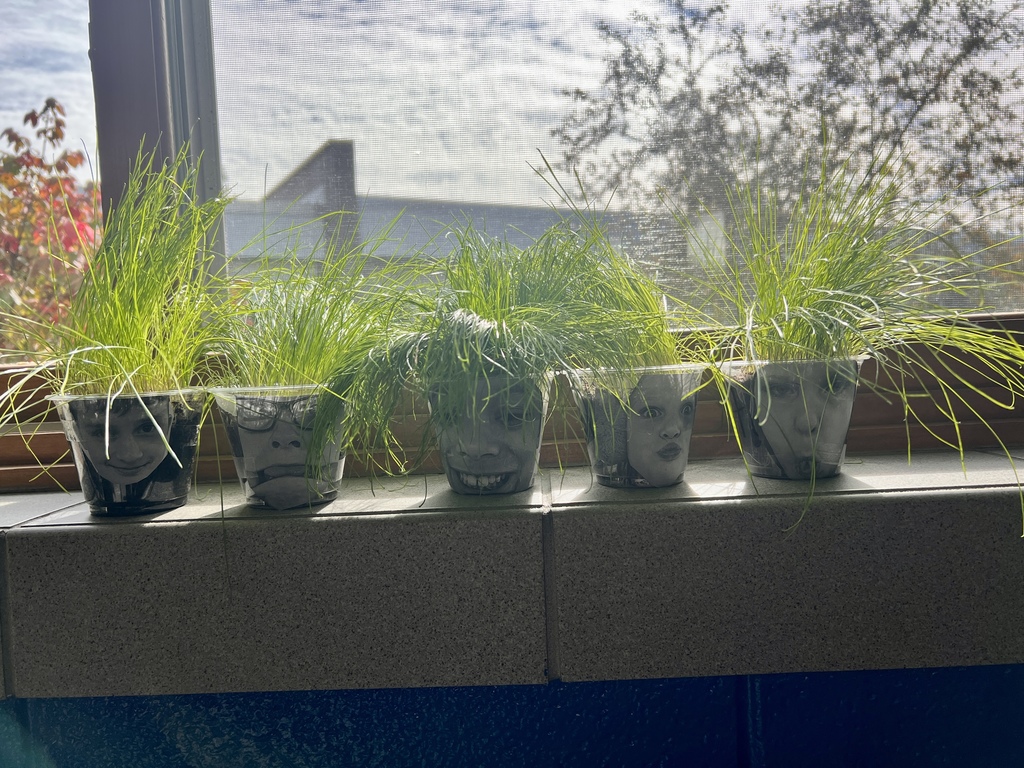 Oscoda Area Schools was featured in this month's edition of the MASB Leaderboard! Check out the full article which is attached.

Check out the upcoming Blood Drive at OHS on October 25, 2022. Details are included in the attached flyer.

Harvest of Quilts Hosted by Quirky Quilters Quilt Guild at Richardson Elementary School on September 24th. 10AM to 4PM. Admission $5 - Under 12 free Stunning Display of Quilts & Patterns for all to see!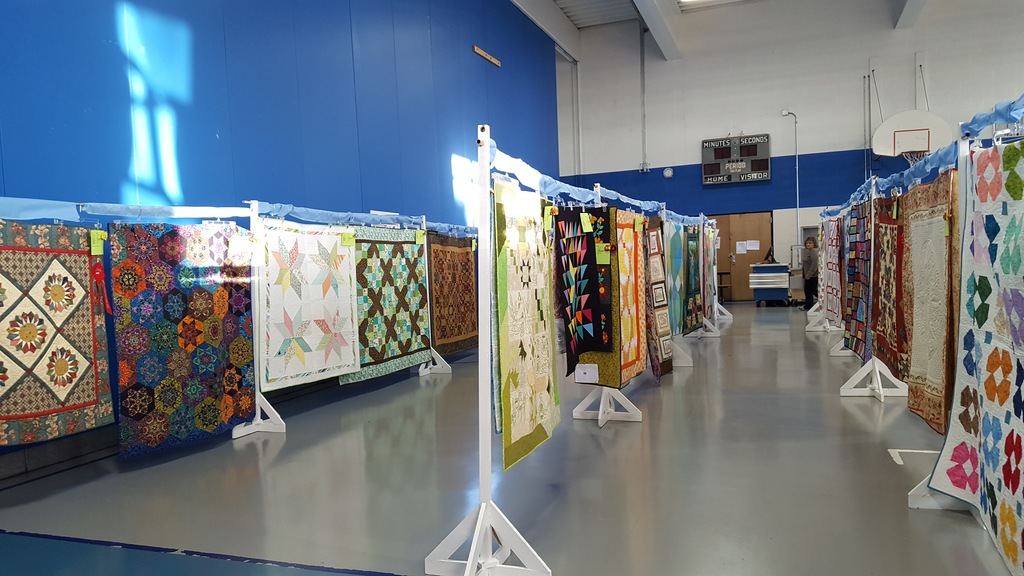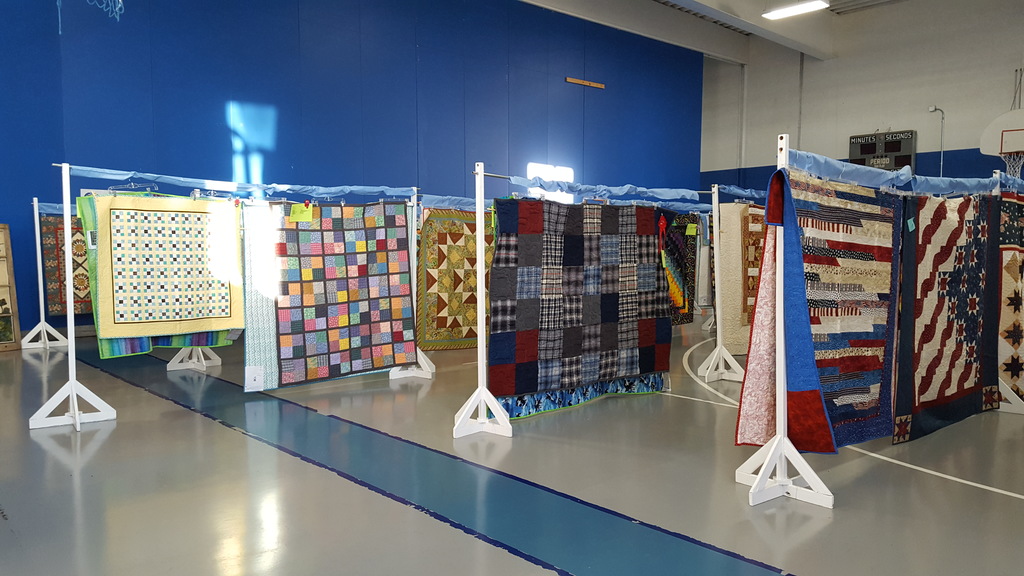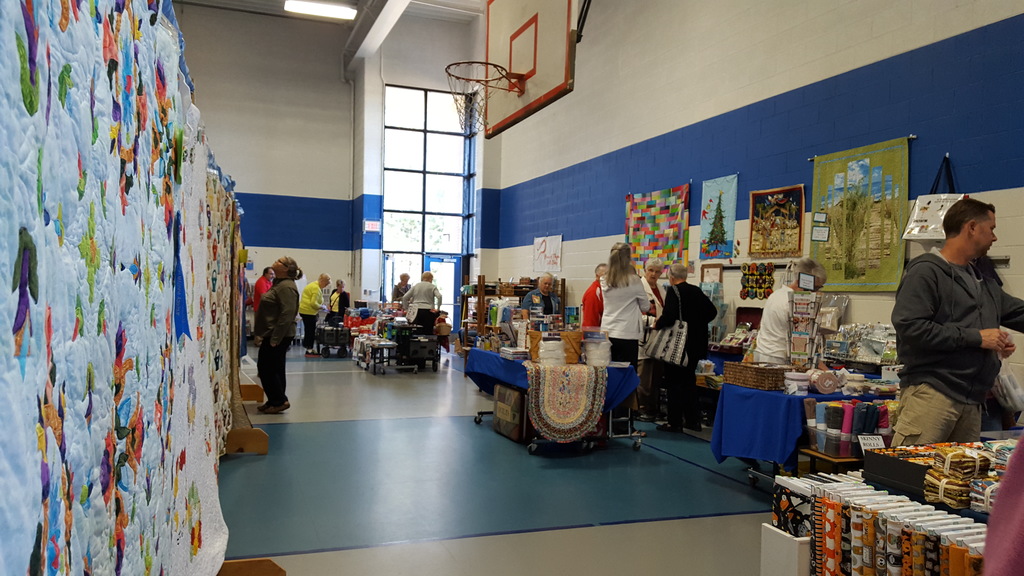 High School Yearbooks can be ordered online at ybpay.com using school code 7863523. Don't delay, get your order in today!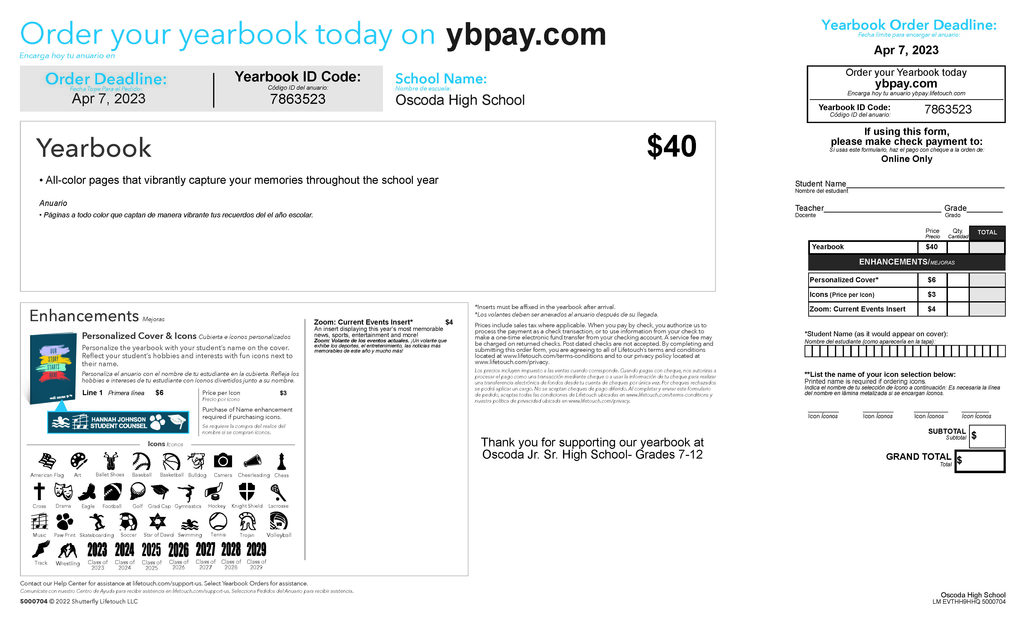 Oscoda High School's National Honor Society will be hosting a blood drive on August 19, 2022 from 10:00am to 3:45pm. More details can be found in the attached image.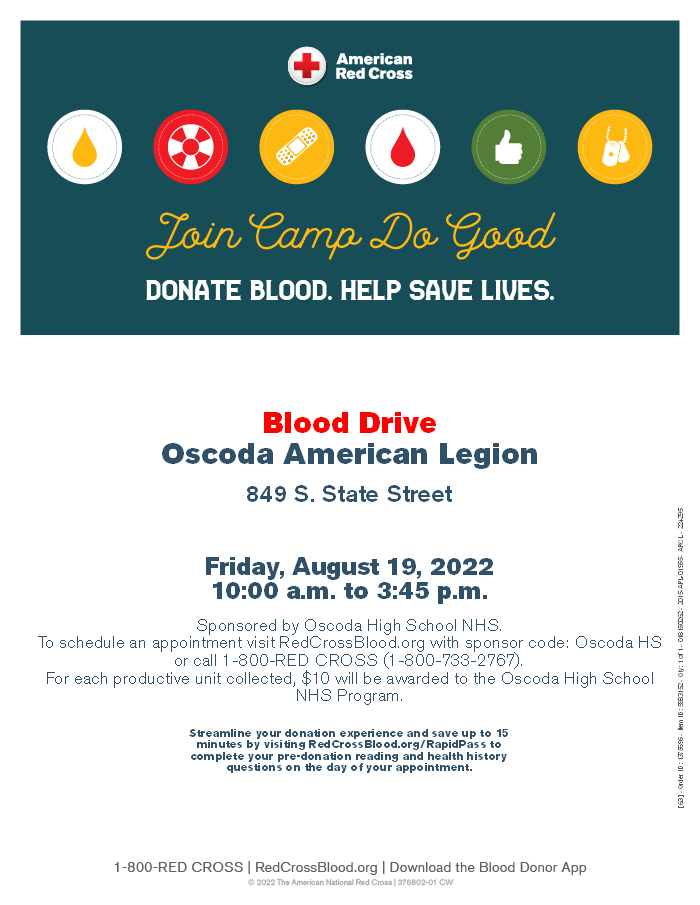 The Oscoda Area Schools Wellness Policy Committee will be holding a meeting on June 2nd, 2022 at 3:10pm in the Board of Education Room inside Oscoda High School. We invite any member of the community who is interested in participating in this committee to join us. If you have additional questions, please contact our food service department at (989)739-2401

There will be no school today, Wednesday, April 20th, 2022 due to mechanical issues.

Little League Baseball & Softball Sign-Ups are happening now! If you haven't already done so, please get your kids signed up! Registration ends March 18th.
https://leagues.bluesombrero.com/HEKA

Please see the attached notification regarding school associated cases of COVID-19 reported for Monday, February 14th, 2022.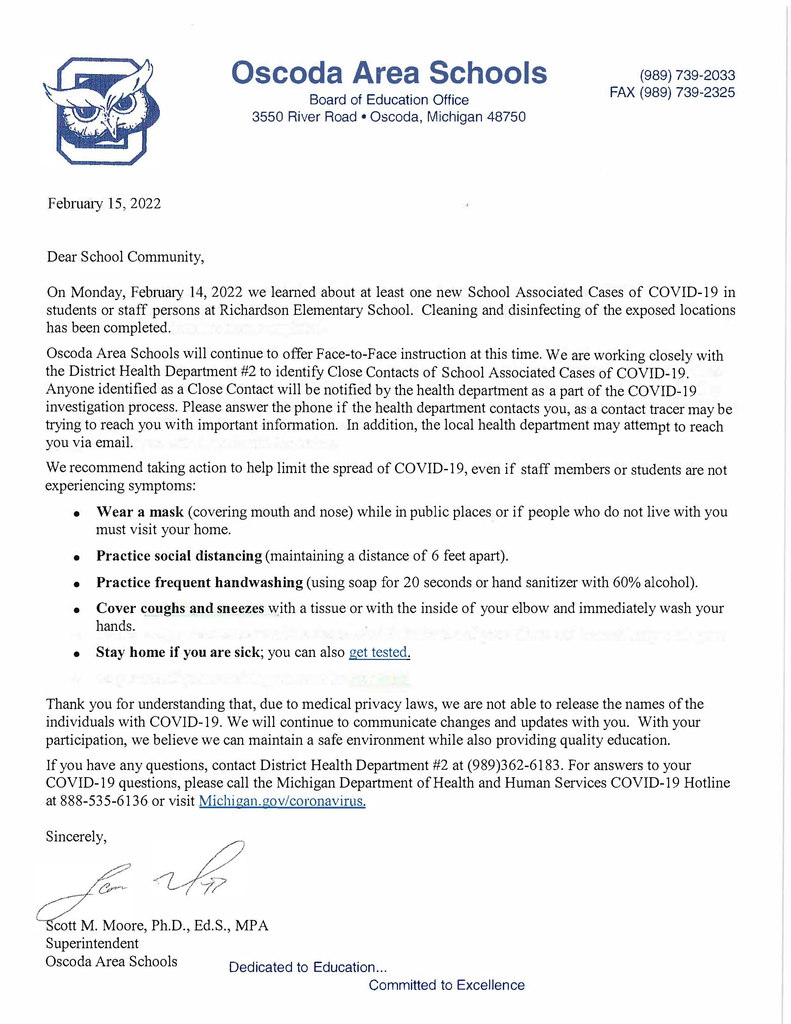 Please see the attached notification regarding school associated cases of COVID-19 reported for Friday, February 11th, 2022.